By Matt Lashey, MBA, & Alex Whitehead, BS
— Originally posted in NCODA's Inspire Magazine (Spring 2023) —
It takes a village to overcome cancer. While oncology patients have always relied on networks of caregivers, oncologists, nurses, pharmacists, and the manufacturers of their medications, how these groups work together to improve outcomes is becoming increasingly complex.
The National Comprehensive Cancer Network's Clinical Practice Guidelines in Oncology have established a ballooning number of clinical decision pathways a 370% absolute increase — between 1996 and 2019.1

To cohesively navigate this evolving landscape, care networks require high-quality patient-level clinical data and the technologies to sufficiently capture it. Efficient and reliable capture of patient data is needed to inform value-based care, quality initiatives, and to ultimately benefit oncological care.2
The Roles and Expectations of Oncology Pharmacists
Oncology pharmacists play a critical role in patient education during the early days of a cancer diagnosis. Patients are often overwhelmed by the amount of new information being provided by their oncologists at the time of diagnosis. It is typically a few days later, when patients receive or pick-up their medication, that patients are reminded of persisting questions regarding their treatment and their disease. A specialty pharmacy touchpoint is one of the few instances in U.S. healthcare where a licensed healthcare professional with this specialized knowledge is both free and accessible to patients when they need it most.
Being "on the frontlines" of patient care, oncology pharmacists are also uniquely positioned to use technology to improve outcomes and to collect important data. Studies have shown that pharmacists are integral to improving care, reducing costs and limiting drug complications for patients with cancer.3
With an increasing number of new cancer treatments launching each year,4 rising expectations of oncology pharmacists will continue from all sides of the healthcare matrix.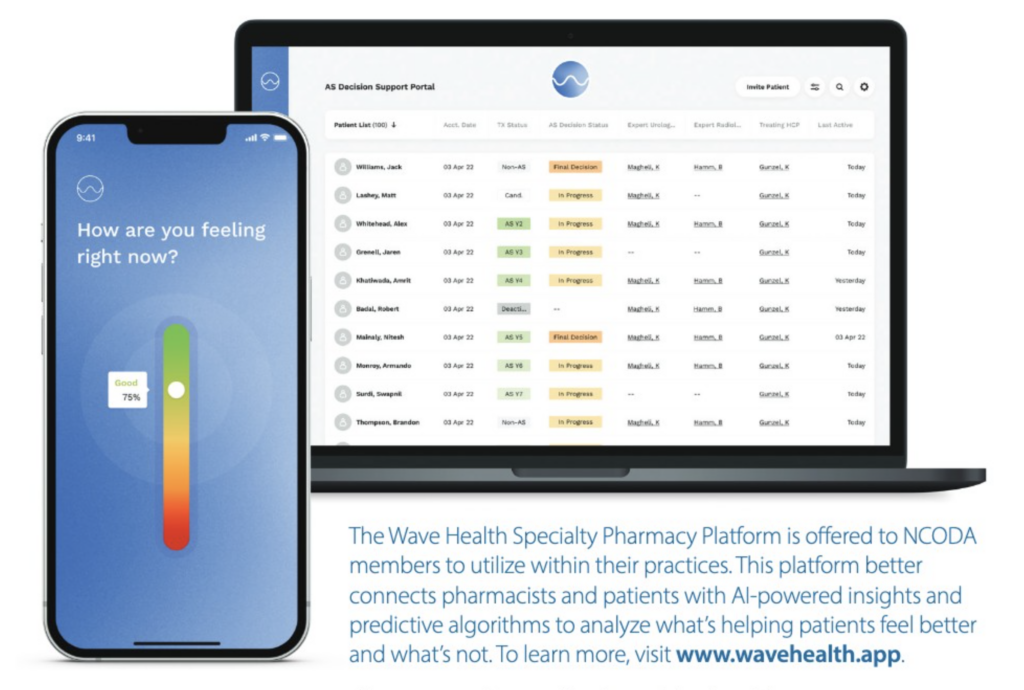 FROM PATIENTS: Patients will look to oncology pharmacists for clinical support with 1. side effect education as they start onboard to their new, complex medications, and 2. guidance on when to contact their oncologist regarding their medication. This assistance will help patients and their care teams understand whether to adjust dosing, treatment schedules or switch medications entirely.
FROM CARE PROVIDERS: Oncologists will look to oncology pharmacists for support with 1. improving patient engagement and care plan adherence, and 2. summarizing patient health outcomes between provider visits (e.g., nonadherence treatment-resistance, adverse events. This assistance will help facilitate harmonious patient care across the care network, and ultimately optimize outcomes.
FROM PAYERS AND MANUFACTURERS: Pavers and manufacturers will look to oncology pharmacists for support with facilitating patient access to medication through all stages of the treatment journey for .1 medication approval and initiation, 2. adherence over time, and 3. prescription renewal reporting or reporting for downstream business purposes (e.g., value-based contracting). Assistance here will ensure the right patients are receiving the right medication at the right time.
Oncology pharmacists are well-positioned to meet the expectations — if equipped with the required data and the technology to collect it.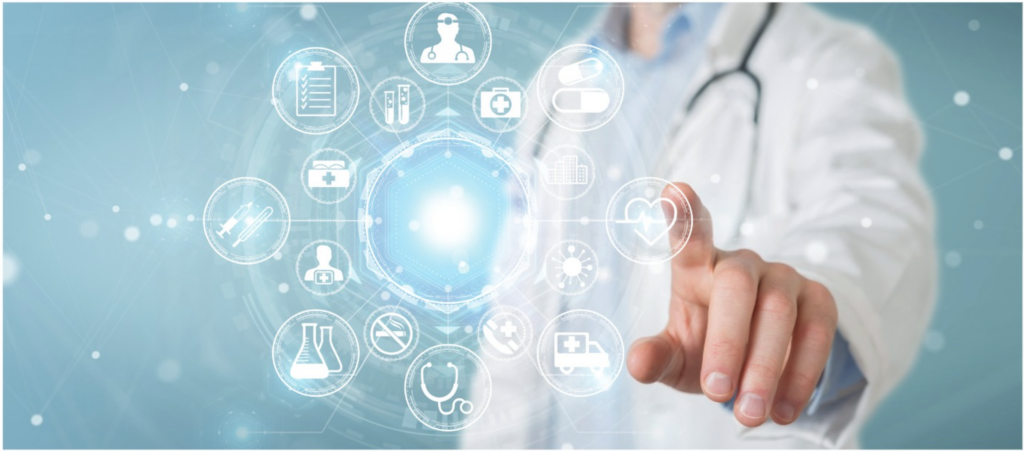 Mail-Order Pharmacies & Challenges of Meeting Expectation
Given vertical integration across the industry's largest Pharmacy Benefit Managers, health plans and specialty pharmacies, many patients currently receive their oral oncology medications through mail-order pharmacies.5 These entities extend off-the-shelf materials and one-on-one clinical support, but often require patients to navigate busy websites in order to find and utilize these resources. This creates an opportunity for oncology pharmacists to take a more active role in patient care, but there are gaps in information and capabilities.
INCOMPLETE PICTURE OF PATIENTS AND THEIR EXPERIENCES: When a mail-order pharmacy receives a prescription, there is little that is known about the patient. Since prescriptions do not come with visibility into the patient's electronic medical record, their diagnostic and demographic information is largely unknown. Pharmacists collect some of this information during scheduled touchpoints, but several factors make it challenging to get complete data (e.g., language barriers, patients not picking up phone).
Patient outcomes data is also incomplete. Pharmacists understand whether a patient has refilled a prescription, but outside of what is collected via scheduled touchpoints, or what is collected via text or call-based patient-reported outcomes (ePRO) instruments, not much is known about the patient's experiences — the critical missing context for the patient outcomes.
LIMITED VARIETY IN WORKFLOWS AND CARE PLANS: After receiving their initial. prescription, patients are typically put onto similar care plans and are provided standard educational resources.
For example, many oral oncolytic patients follow identical touchpoint schedules (e.g., phone calls at days 14, 30, 90, 180) where pharmacists ask a set of standard questions. Pharmacists then refer patients to the same off-the shelf content to help with medication and disease management. Care plans are not often set or adjusted based on individualized patient needs.
CHALLENGES IN MONITORING AND PREDICTING NEGATIVE OUTCOMES: Monitoring the evolution of a patient's symptoms and side effects is also a challenge. Even for patients who consistently
update their pharmacists or complete PRO instruments, there is no single resource that succinctly. summarizes data across sources to inform quick care decisions.
Lesser so, there is little being done to predict negative outcomes based on a patients treatment and disease progression.
How a Patient's Experience of These Gaps Led to the Solution
These gaps were experienced from the patient perspective by Treatment Technologies &Insights (TTI) cofounders Matt Lashey and Ric Grenell. Following a non-Hodgkin lymphoma diagnosis, Grenell leaned on his pharmacists' deep disease and treatment knowledge for help with managing side effects and with updating his oncologist. As Grenell's partner and primary caregiver, Lashey had an appreciation of the support of pharmacists, but grew frustrated by gaps in care exacerbated by an absence of technology.
Born out of that experience, Wave Health was created. This ePRO smartphone app uses data science to educate patients and their care networks about their response to treatment and disease. Based on patient logs, data analysis finds statistically significant correlations between what patients are doing (e.g., medications, activities) and how they are feeling (e.g., condition, mood, and side effects).
TTI was founded to help deliver this technology to care organizations and their patients. Since then, to meet the needs of today's mail-order pharmacies, TTI has evolved Wave Health from a stand-alone app to a three-component platform:
An industry-leading patient app6 for comprehensive logging, ePRO short form completion, and delivery of correlation insights and relevant content.
A care portal for pharmacists to review and act on succinct patient-level summaries of symptom evolution and ePRO short-form responses.
Comprehensive and standardized data reporting, visualization, and predictive modeling to inform oncological care and downstream organization strategy.
How Wave Health is Filling These Gaps Today
Today, oncology pharmacists are using the Wave Health Platform to close gaps in patient care, to meet the growing expectations of care networks, and to drive better health outcomes.
PROVIDING A COMPLETE PICTURE OF PATIENTS & THEIR EXPERIENCES: The Wave Health App collects an abundance of meaningful data given its distinctive ability to keep patients engaged. Patients find that providing the app with more data leads to more relevant correlation insights and content back to them.
The outputs of this engagement are presented in the Wave Health Care Portal, where pharmacists access patients' demographic and diagnostic profiles and multi-leveled views of experiences to augment care decisions.
PROVIDING MORE VARIETY IN CARE PLANS: To help oncology pharmacists, Wave Health's Care Portal automates patient segmentations based on how patients are logging and responding to ePRO instruments. This enables oncology pharmacists to design and implement segment-specific or individual-specific workflow, and ultimately, provide stronger, more relevant care.
To help patients, the Wave Health App delivers insights and individualized care management content based on that individual's specific logging behavior. This way, patients avoid navigating through cookie-cutter content, and instead, receive the right information at the right time.
PROVIDING AN ABILITY TO MONITOR & PREDICT NEGATIVE OUTCOMES: The Wave Health Care Portal allows pharmacists to easily monitor the evolution of patients throughout their treatment journey. This facilitates higher-quality patient conversations and individualized care decisions.
However, given busy schedules, oncology pharmacists are unable to monitor all patients all of the time for risks of negative outcomes (e.g., medication nonadherence). To address this, TTI is developing predictive algorithms that identify patients at-risk of nonadherence, allowing pharmacists to enable relevant care services to patients when needed.
With the right tools, oncology pharmacists will close critical gaps in patient care and will collect the patient data needed for care networks to navigate an increasingly complex oncology care landscape.

We would like to thank Yasmin Saafan, PharmD, BCPS, for her contributions to this article.
Matt Lashey, MBA, is the creator of Wave Health and is cofounder & CEO of TTI. In his free time, Lashey likes to go hiking and to cook for friends and family. Alex Whitehead, BS, previously led Strategy & Product for Treatment Technologies & Insights (TTI). In his free time, Whitehead enjoys being active outdoors, traveling and attending concerts in his home city of Los Angeles.
REFERENCES
1. Kann BH. Changes in Length and Complexity of Clinical Practice Guidelines in Oncology, 1996-2019. Jama Network. http://jamanetwork.com/journals/jamanetworkopen/fullarticle/2762702. Published 2020. Accessed January. 5, 2023.
2. Hernandez-Boussard T, Blayney DW, Brooks JD. Leveraging Digital Data to inform and improve quality cancer care. Cancer epidemiology, biomarkers & prevention: a publication of the American Association for Cancer Research, cosponsored by the American Society of Preventive Oncology. http://www.ncbi.nlm.nih.gov/pmc/articles/PMC7195903/. Published April 2020. Accessed January. 5, 2023.
3. Justin G. Impact of clinical pharmacists in outpatient oncology practice: A Review. American journal of health-system pharmacy: AJHP: official journal of the American Society of Health-System Pharmacists. http://pubmed.ncbi.nlm.nih.gov/28947527/. Published 2017. Accessed January 5, 2023.
4. Raper, A Beardsley HJ, Christie M, Team E. Specialty medications: Hope for patients, Hurdle for Healthcare. CoverMyMeds Insights. http://insights.covermymeds.com/healthcare-technology/specialty-therapy/specialty-medications-hope-for-patients-hurdle-for-healthcare. Published 2021. Accessed January 5, 2023.
5. Fein AJ. The top 15 U.S. pharmacies of 2021: Market shares and revenues at the biggest companies. Drug Channels. http://www.drugchannels.net/2022/03/the-top-15-us-pharmacies-of-2021-market.html. Published March 8, 2022. Accessed January 5, 2023.
6. Lu DJ, Girgis M, David JM, Chung EM, Atkins KM, Kamrava M. Evaluation of Mobile Health applications to track patient-reported outcomes for oncology patients: A systematic review. Advances in PMC7547022/. Published 2021. Accessed January 5, 2023.